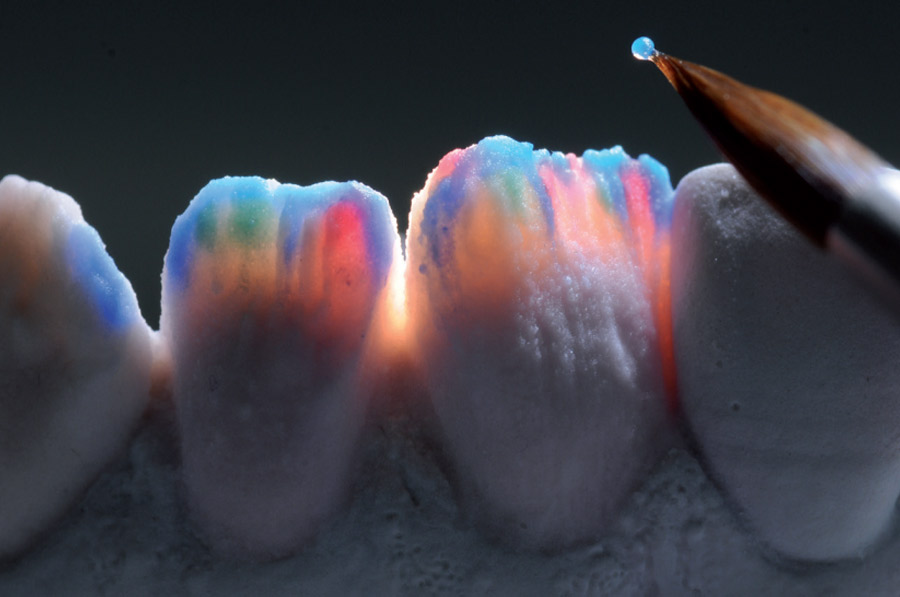 Suitable for both less experienced ceramists and those more experienced, this course provides the perfect introduction to the IPS Style Ceram. Book your place today by calling Georgia at Ivoclar Vivadent on 01162847886.
Date: 28/10/17  Time: 9am-5.30pm  Verifiable CPD: 8 hours  Price: £295.00 + VAT
Held at Hall Dental Studio, the focus of this course is IPS Style comprises components for single and multiple layer techniques, the materials are all matched to the stains and glazes of the versatile IPS Ivocolor assortment; with this in mind you will be given the knowledge of multi-layer build up and you will be shown how to apply surface texture and finishing.
Objectives:
• Understand the importance of
correct framework design and
finishing.
• Understand framework design
for ceramic margin.
• Learn how to apply opaque
layers and modify opaques.
• Understand how to apply a
ceramic margin.
• Understand correct layering
techniques when using IPS
Inline.
• Learn surface texture and
finishing.
• Learn staining and glazing
techniques.