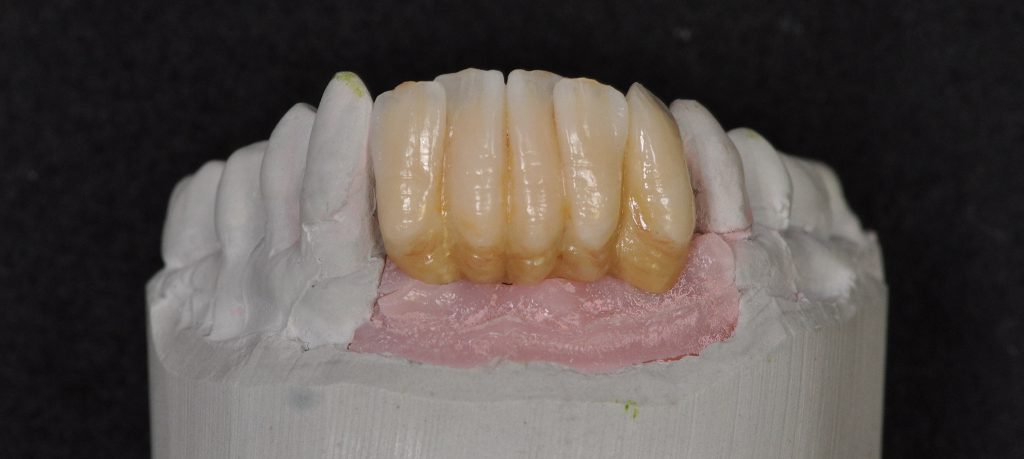 Implants are the cornerstone of dental restorations today and the sheer number of systems on the market now highlight the significance of this type of restoration as a leading dental solution. Whether a single crown or a multiple unit 'All on 4' implant bridge, the results can be outstanding and life changing for the patient.
Our technicians are extensively trained and experienced in all major implant systems, continuing to learn new techniques and educate the themselves on the latest restorative options. We understand that the process can sometimes be challenging and lengthy, therefore we ensure excellent communication and support for the practice from initial planning stages to the final restoration to make all cases a complete success.
We can offer the options of screw retained and cement retained restorations and will provide advice as to the best solutions and the aesthetic result you want for each individual patient. This list is certainly not exhaustive but are the main implant systems currently used by our clients:
Nobel Biocare
Astra Tech
Ankylos
Xive
Sky Implants
Straumann
Neoss
Zimmer Biomet
Camlog
Bio Horizon
---
Please request information at the laboratory for All Inclusive Priced Implant Solutions
CAD/CAM Frameworks and Customised Abutments
The precision and consistent results provided by our in-house CAD/CAM systems means we can offer you extensive possibilities for both fixed and removable restorations including:
Zirconia: Layered framework or full contour
max
Bio-Hpp
Bonded Metal to Ceramic
This is further complimented by stock and customised milled options of abutments made in titanium, precious metal, gold and zirconia. We ensure that all our implant restorations incorporate the required long term stability and functionality, while high quality aesthetics are maintained.